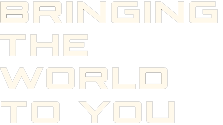 Working with an enthusiastic and committed team of experts, ITM Productions
Bringing the world to you!
A FIRST FOR PERTH – MIKE DELGUIDICE AND MEMBERS OF THE BILLY JOEL BAND PERFORM AT CHARITY DINNER
On Saturday 18th October, 2014 ITM Productions flew in Singer/composer Mike DelGuidice and members of the Billy Joel Band direct from NYC to Perth for a spectacular social event at Perth's Hyatt Regency Hotel to mark the launch of the philanthropic arm of Bethesda Hospital in Claremont.
The show upped the ante in the charity sphere, where ticket holders were treated to a unique performance and for 80 of the VIP guests an exclusive meet and greet with the band members.