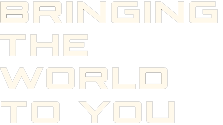 Working with an enthusiastic and committed team of experts, ITM Productions
Bringing the world to you!
ITM in conjunction with MUSICA VIVA presented master classes at Edith Cowan University Mt Lawley campus and Christchurch Grammar with Mike Del Guidice and the members of the Billy Joel Band. Mike along with Mark Rivera, Tommy Byrnes, Chuck Burgi, Dave Rosenthal and Carl Fischer provided a unique and valuable insight. Lindsay Lovering, WA Manager of Musica Viva said "this was a truly unique opportunity for the students." We hope to work with ITM Productions again to bring more master classes to Western Australian students.